One time, at fashion week, I was taking photos with a few other bloggers and one of them said "we all just look like our Instagram aesthetic." I mean, she's not wrong. Our IG aesthetics are basically just an extension of our own selves, but I knew exactly what she meant. All the personality we exhuberated in our Instagram photos was done through our posing, outfits, and overall attitude we portrayed in our photos.
I think a lot of our attitude has to do with personal style. Our first instinct is to judge people by their appearance, so it makes sense that our personalities would influence our own personal style. And you don't have to have an extreme sense of fashion to have a personal style – just think about what you wear every day. It might not be much, but you have a look without even thinking about it.
Personal style is an interesting concept. Some days, I think I'm still trying to find my own. Other days, I think I have a pretty good idea of what my own style is. But – when your friends go into a store and send you a snap with the caption "omg this jacket is so you" and you actually already happened to buy it – your personal style is probably pretty strong.
Now, your personal style is more than defining it with a few words like like trendy, chic, or bohemian. Your personal style is likely a mix of different styles and ultimately, that's what makes your own style unique. If you're anything like me, it can be hard to fit your own style in a box, and you definitely don't have to. That's what makes fashion fun (to me at least).
At work – I trend to have a classic, casual style. I generally wear a pair of high waisted dark slacks or denim and pair them with a loose blouse and chic flats or sandals. When I go out – I almost always pair a high waist mini skirt with a fun crop top. On the weekends – that's when my style really shines. I would say it falls somewhere in the middle of chic, trendy, and casual. Usually, it's a fun printed dress or colorful top and skirt, almost always paired with a trusty denim jacket.
The best part of finding your personal style is that you stop wasting money on items you know you won't wear. I've honed in on the items that look best on me and the items I feel the most comfortable in. I branch out and try different things once in a while but I always have my basics to rely on. Either way, finding my personal style helped me be a lot more realistic with myself before I swipe a credit card.
So with that being said – if you're on a journey to find your own personal style, here are a few questions to ask yourself and tips to help you!
Which pieces in your closet are the most worn-out?
If you want to know mine, it's my denim jacket(s), block heel sandals, pointed toe ankle booties, high waist dark wash denim jeans, and white button downs. I could probably exist on these staples alone, but I love adding trendy accessories, pops of color, and swapping out my classic button downs for floral blouses or sundresses.
However, by paying attention to the clothes you have on repeat, you can get great insight into what the foundation of your style is. I love high rise denim and tucked-in blouses or crop tops. Even when I go to work, I'm always tucking button downs into my high rise pants with a pair of flats.
Find out what your go-tos are and then style around that!
What clothing styles do you feel the most confident in?
Do you have an outfit that you put on when you want to feel great about yourself? Ultimately, your personal style should be what makes you feel the most confident about yourself. Whether it's a specific style of jeans or a certain cut of a top that makes you feel your best – pay attention to that.
I'm drawn to high-rise styles because they accentuate my figure. Since I think they're flattering on my body, I feel more confident when I wear high-rise styles. Because of that, I tend to gravitate toward high-rise styles only. I also like tops that are a little looser and more billowy because they look good tucked in and generally don't pull across my chest. If you can't be comfortable wearing something, don't make it a part of your wardrobe.
That being said – try out different styles and see what makes you feel the best but be realistic with what you will wear out in public!
Do you have an unconscious uniform?
Pay attention to the clothes you wear everyday. Do you find yourself unconsciously picking out similar outfits every day? I definitely have a go-to uniform on the days where I don't feel like putting too much effort into picking out a look.
You can always build your style around your 'uniform.' Even though I usually wear a blouse with high waist slacks to work, I can easily toss on a sweater, blazer, moto jacket, or some other jacket or accessory to dress up a basic look.
What items are the 'outliers' in your closet?
Even though I gravitate toward specific styles of clothing, I have outliers in my closet that just don't quite fit. I wear them, but find them harder to style because they're a little different than the other items in my closet. The thing about outliers though, is that they're usually representative of what you want your closet to look like.
For example, I purchased a few moto jackets that I ended up not wearing as often as I imagined. Part of the reason was because I envied the bloggers who effortlessly styled moto jackets with scarves and sweaters in the fall. While I do wear them occassionally, thick jackets with lots of zipper details aren't really my thing. I generally find myself reaching for a softer leather jacket or suede trucker instead.
However, I'm able to gather inspiration from those girls whose style I envy and figure out how I can weave that inspiration into my own wardrobe.
When getting dressed, what do you feel like your outfit is missing?
As opposed to always looking to others for inspiration, try on one of your favorite basic outfits and take a hard look in the mirror. What do you feel like needs to be added to the outfit? What do you feel like it's missing?
If you actually feel like your wardrobe is missing something and you find yourself thinking about that missing piece often, it could speak a lot to what you're drawn to. Figure out what the missing piece (or pieces) and begin incorporating that into your looks.
The final rule?
Honestly, there are no rules. Personal style isn't defined by simple adjectives like classy, bohemian, or edgy; it's defined by how your personality shines through your clothing. Figure out what makes you feel the most you and just roll with it!
Happy styling!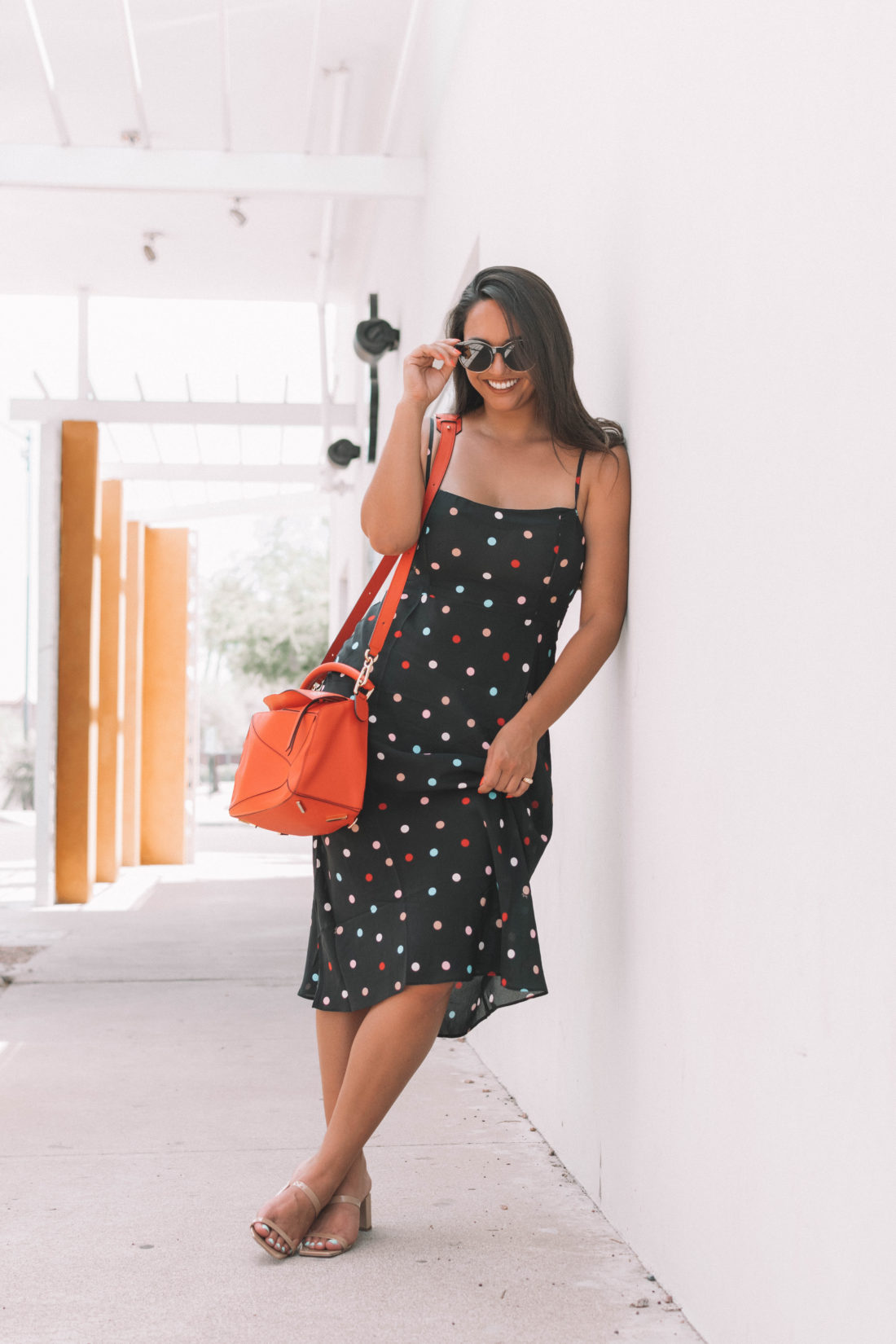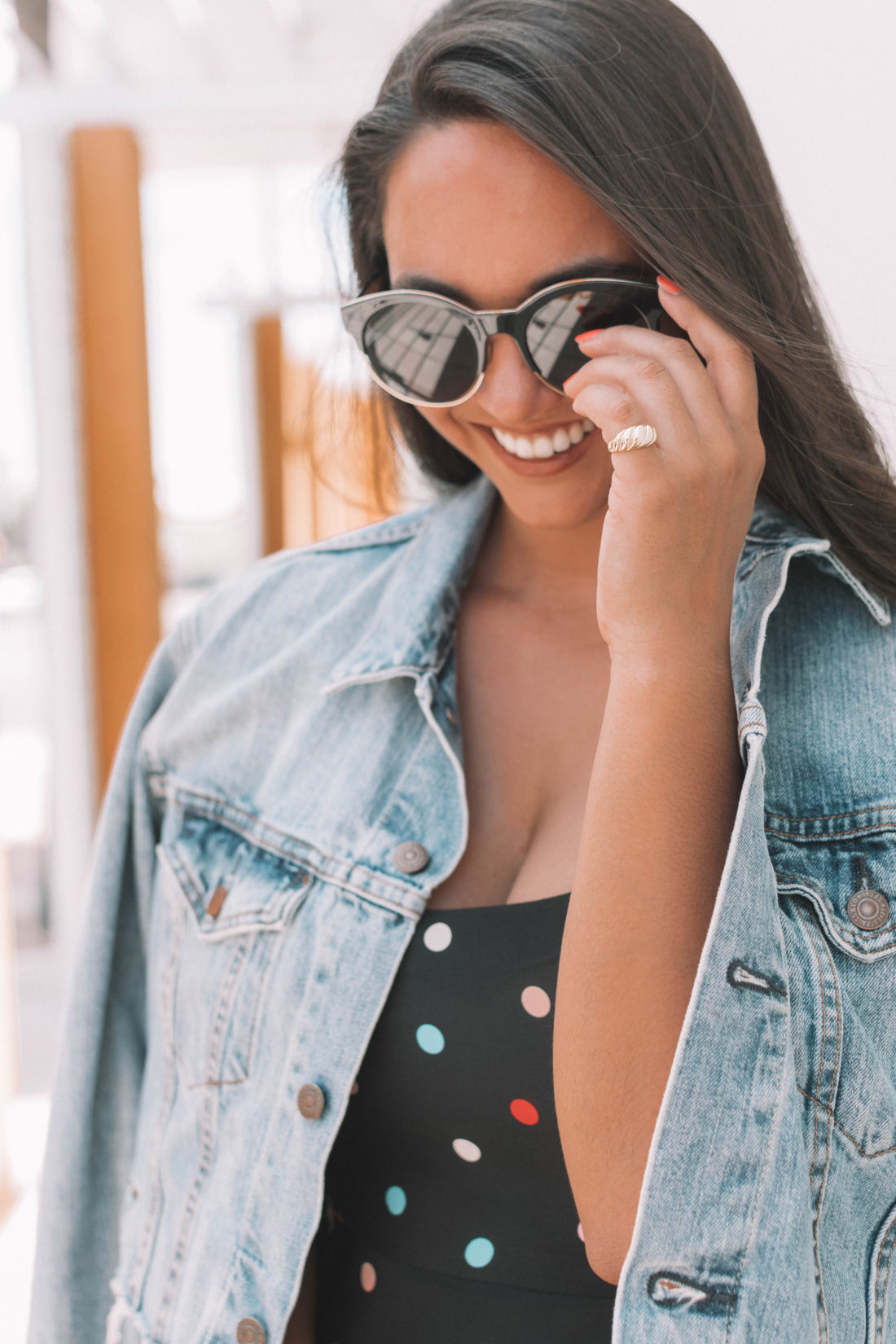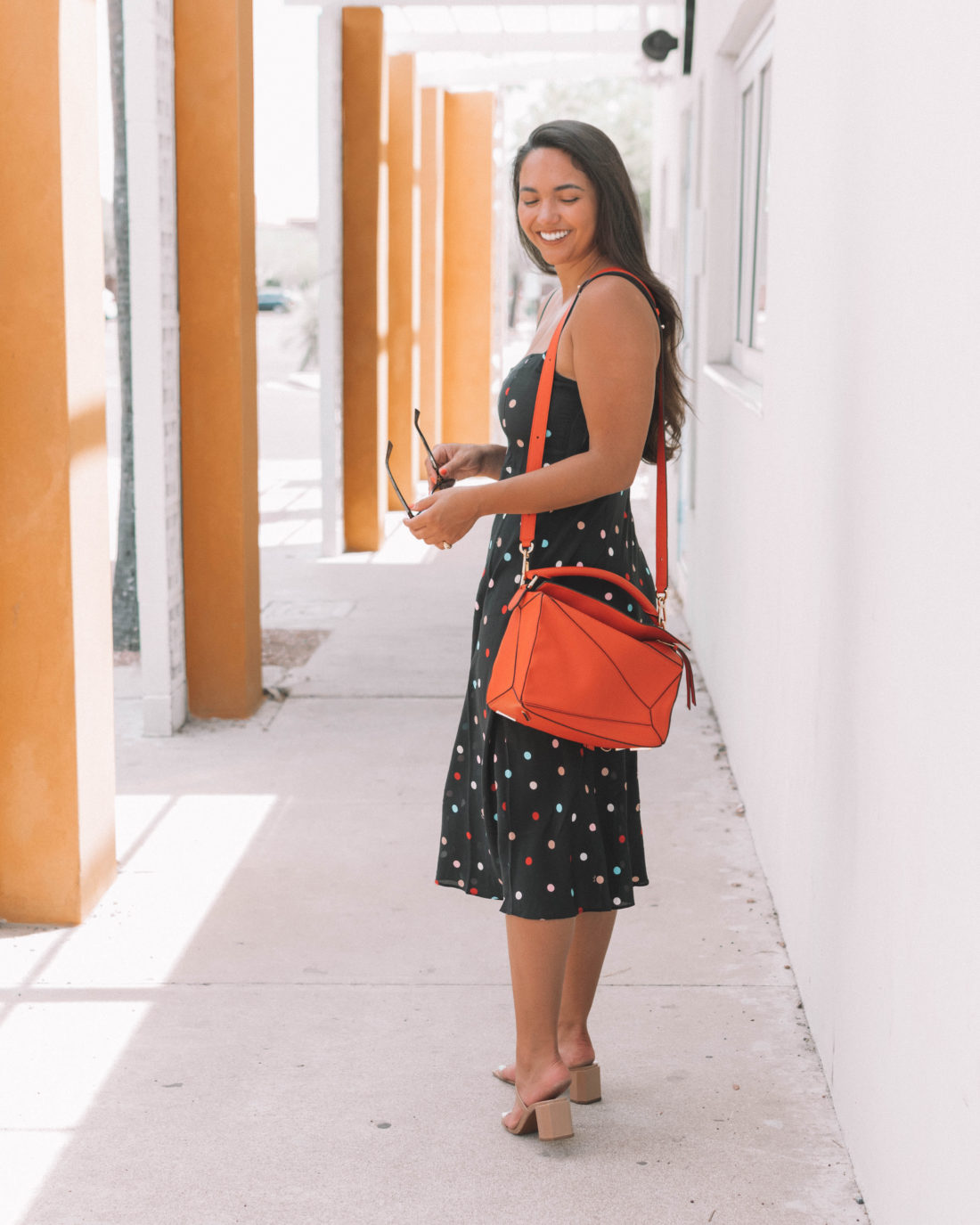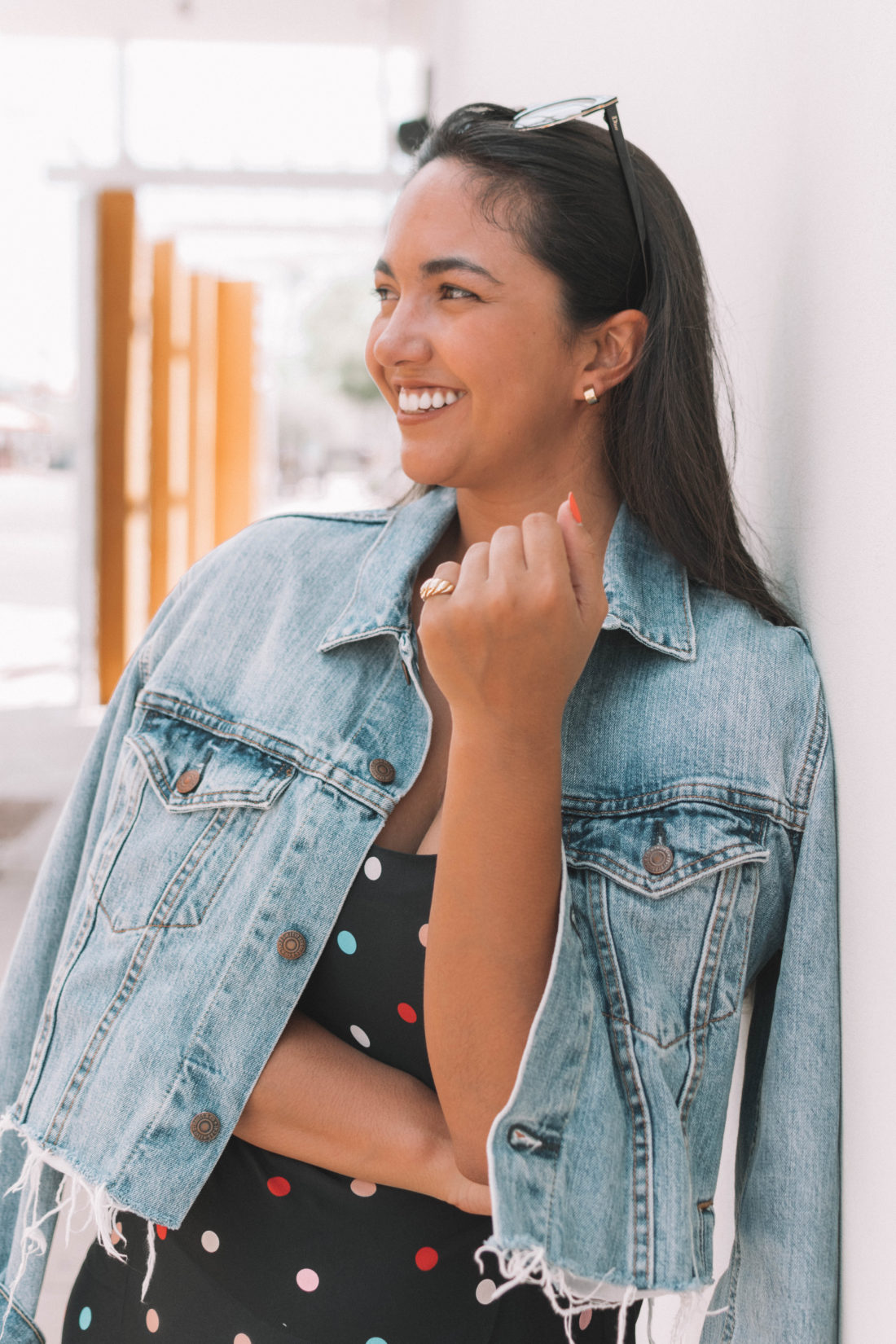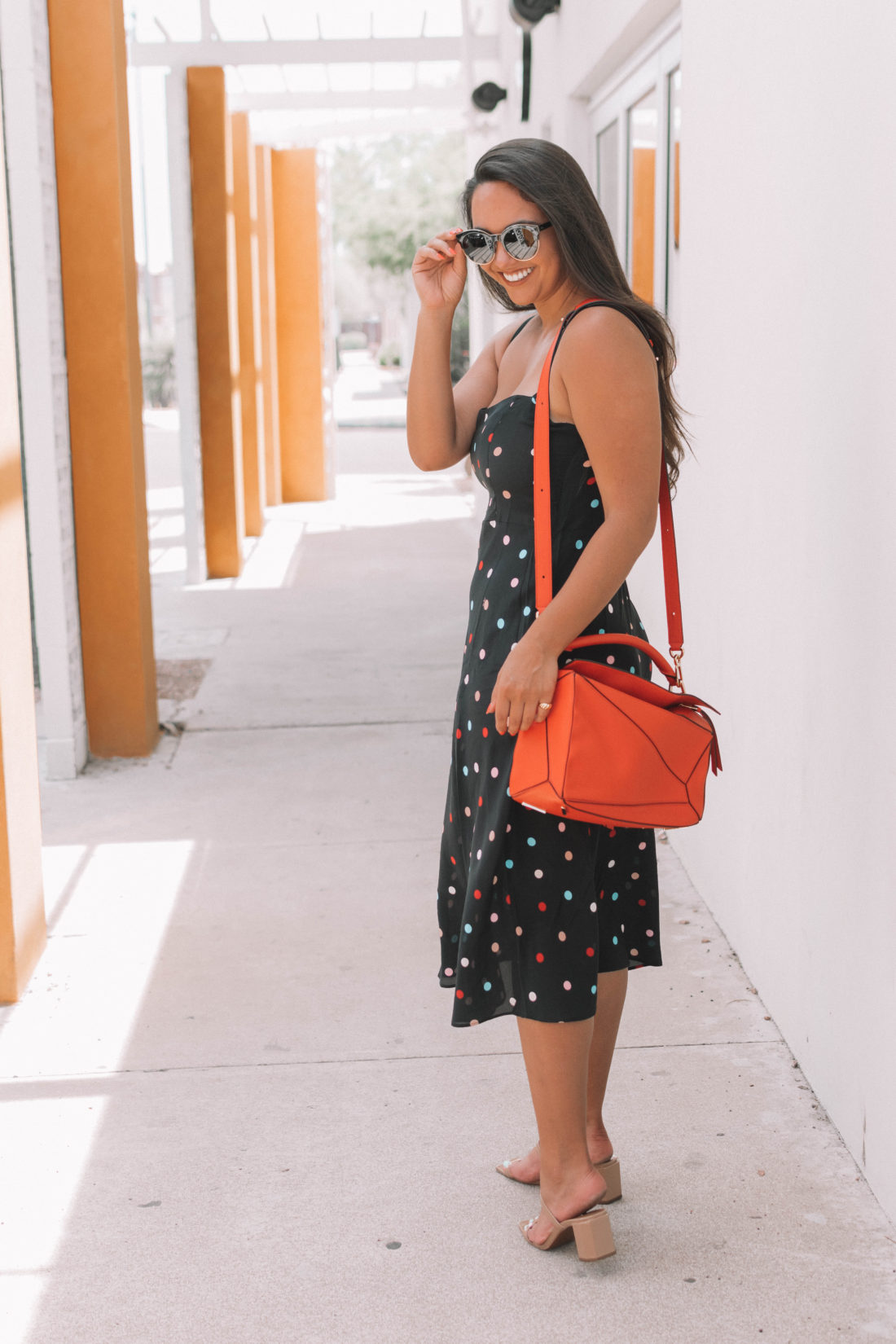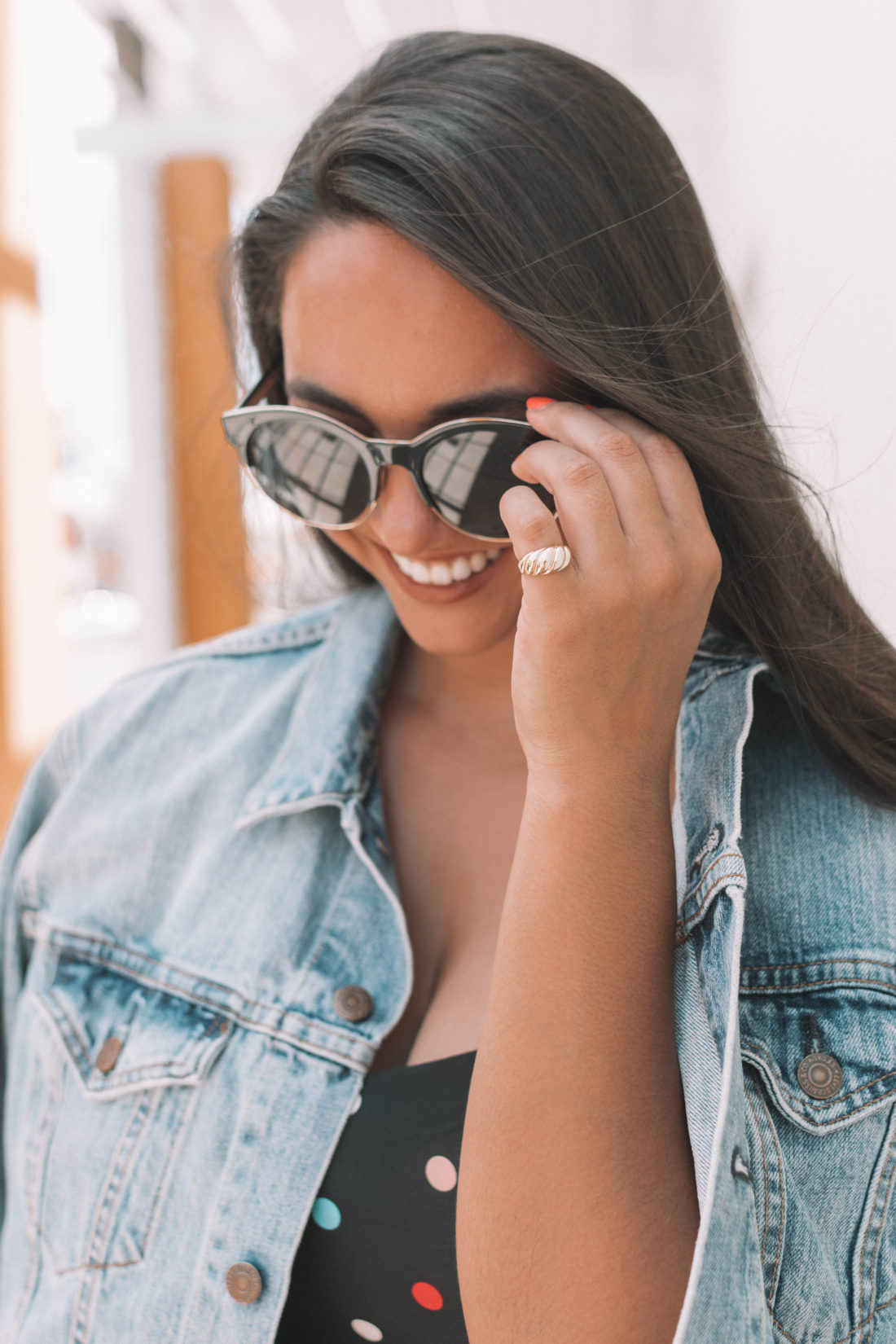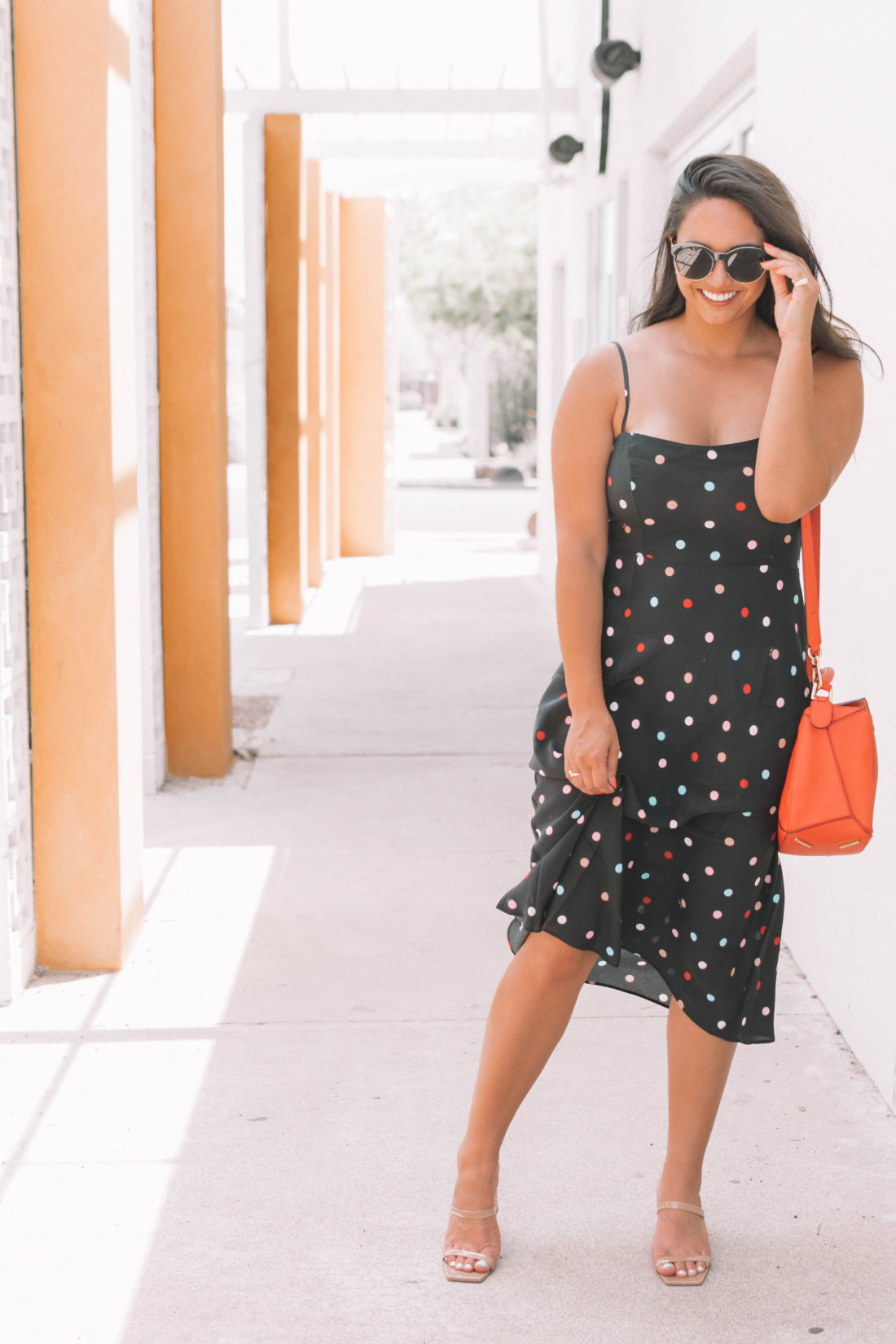 Outfit Details:
Dress: Realisation Par (See my review here!)
Denim Jacket: Levi's brand (Purchased secondhand from thredUP and cropped by me, myself, and I)
Bag: Loewe (Purchased secondhand from The RealReal)
Shoes: By Far from Net-A-Porter
Sunglasses: Dior (Purchases secondhand from Poshmark)
Ring and Earrings: Mejuri
The post How to Find Your Personal Style appeared first on Curated by Kirsten.
Source: CK